How do I fix Windows to support worldwide languages?
Your copy of Windows 10 may be configured to only support Latin-character filenames. This may prevent programs (like PhotoStructure) from accessing your files.
To enable UTF-8 on Windows 10, follow these steps:
Open Control Panel by hitting the windows key, typing "control panel", and hitting return.

In the Clock and Region section, click the Change date, time or number formats link.
Select the Administrative tab, then click Change system locale...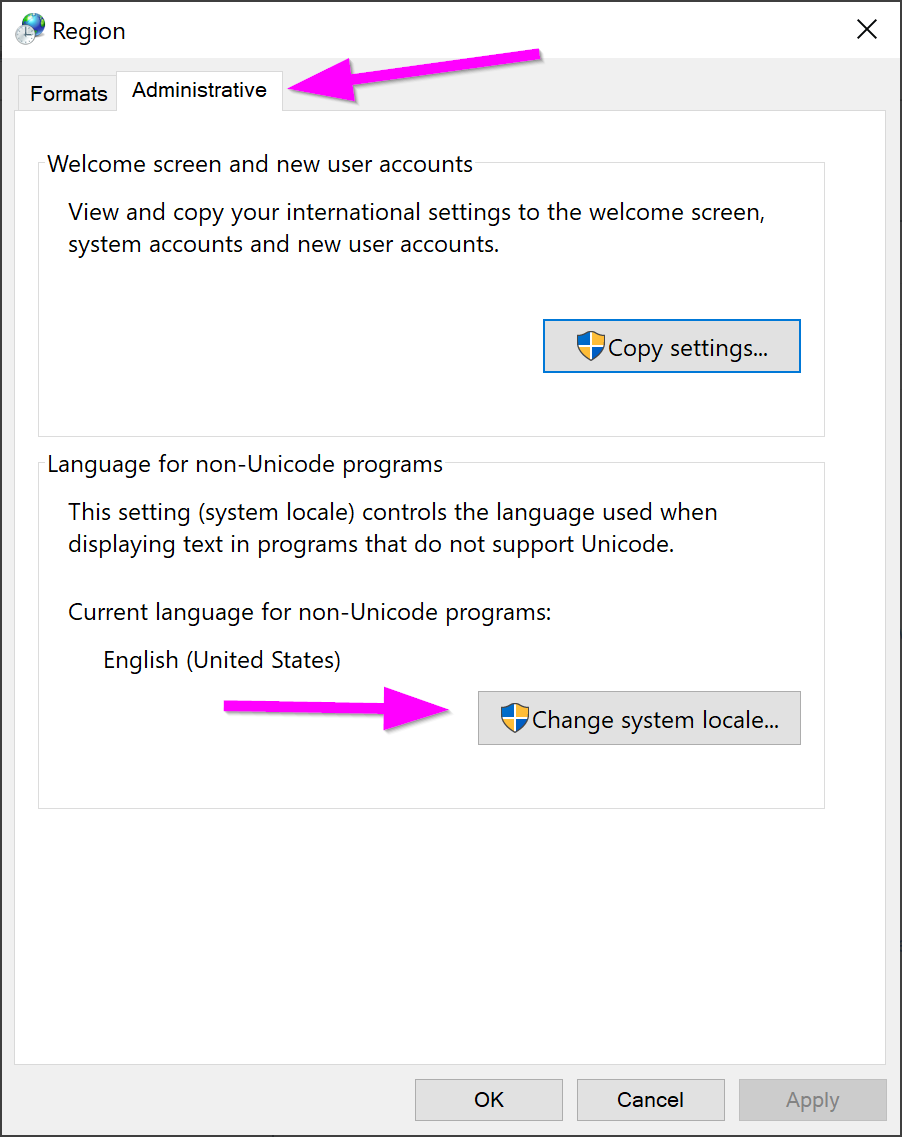 Check the box by Beta: Use Unicode UTF-8 for worldwide language support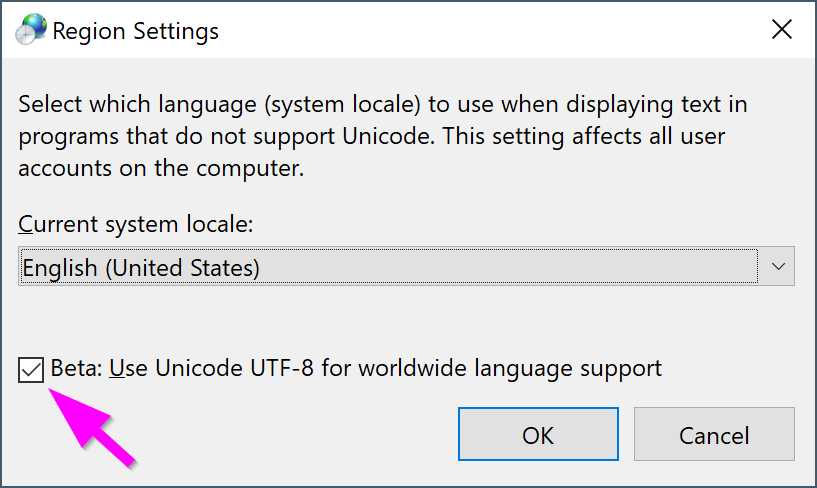 You'll be prompted to reboot.