How to scan software with VirusTotal
PhotoStructure, Inc. only recommends software that we've either audited (like third-party libraries in the PhotoStructure product), or that we've scanned for malware and regularly run on our own systems.
Unfortunately, sites can get hacked at any time, so another layer of security is a good idea.
🛡 Consider using VirusTotal #
VirusTotal, a website run by Chronicle Security, a subsidiary of Google, is
free to use,

doesn't require any software to be installed on your computer, and

uses 50+ different antivirus engines simultaneously, so you can check for false positives.
😵‍💫 What's a false positive? #
Virus and malware detection isn't perfect: some vendors may not detect viruses (a "false negative"), or declare that software has a virus when it doesn't (a "false positive").
If all 50 antivirus vendors say a file is clean, it may be clean, but newer viruses may evade detection. Only download software from domains that you trust.

If 10+ antivirus vendors say a file has a virus, it almost certainly does.

If only a couple vendors mark a file as suspect, it be a false positive. Click "Reanalyze file", check the VirusTotal's "Community Score," and do more research about the domain and developer, if you can.
🦠 To use VirusTotal: #
Download the software you're going to install

Visit https://virustotal.com/

Either drag and drop the installer you downloaded onto that browser page, or click "Choose file", and select the installer you just downloaded.
You should see a report like this: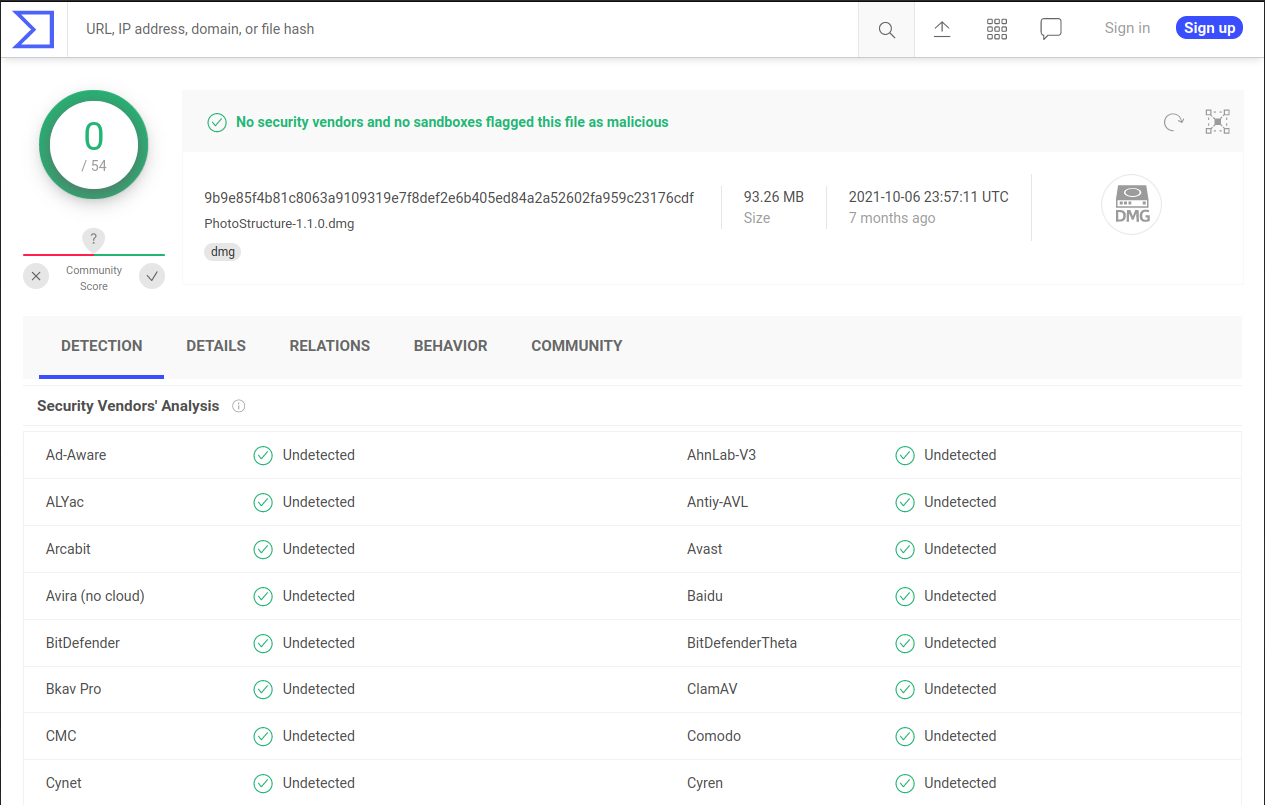 If your report has any detections, please hop into the forum or discord so we can take a look.